Clean, Green, Cost-Effective Energy for Your Home
Geotherm is committed to high-quality, cost-effective energy reduction solutions for our customers. As the premiere resource for "green" energy alternatives, we help home owners, builders, municipalities, business owners and communities significantly reduce their utility costs with environmentally responsible products.
Experienced Engineers
Each Geotherm system is designed to address your home's unique energy needs by top geothermal engineers for maximum energy efficiency and the fastest return on investment. Our primary objective is to design the best possible system for you, maximizing your renewable energy efficiency, which lowers your utility bills and increases your return on investment.
Personal Attention
Located in Honeoye Falls, New York, Geotherm serves customers in Western New York including Rochester, Buffalo, Syracuse and the Southern Tier. Geotherm has an extensive community of satisfied customers across New York State who will verify our commitment to detail & amazing results.
Free home evaluations & estimates
Turn-key system installations
Only the best components
Fully certified & insured
Best guarantee in the industry
Pristine Craftsmanship
Geotherm systems are skillfully installed by certified technicians who use only the best components to ensure worry-free operation for years to come. While others may cut corners to improve profit, we never compromise on our components or installation. This means your system will be more durable, more efficient, and easier to maintain.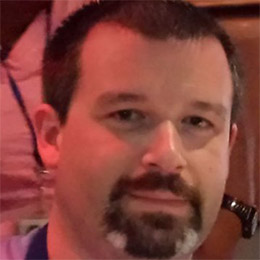 "We love it! Our house is very comfortable and our electric bills are low.Geotherm installed a 4 ton system in our new build which included radiant heating in the walk-out basement floor. The furnace is a combination unit which handles both forced air and hot water for the floor. They did a nice job which included an oversized ground loop...."
Matt – Rochester, New York Hear from other Customers >
Geotherm Partners
We have partnered with other companies that meet our stringent requirements for product quality, technical expertise and customer support.
Hydron Module
Hydron Module® branded geothermal heating and cooling systems have been in production for over two decades.
Solar World America's solar panel technology leader for more than 40 years, they bring true value to the "Buy American" movement.
Hughesco of Rochester Award winning Energy Star specialists proving heating, cooling, windows, doors, insulation, solar and geothermal services. (585) 235-STAR
Schueler HVAC & Sheet Metal Fabrication Mike Schueler is a Mechanical Contractor that specializes in professional workmanship and your homes comfort. He offers competitive rates with hands on, one-on-one experience. (585) 857-1462