SOLAR QUOTES & INSTALLERS
What You Need to Know
What to Look for in Solar Quotes
Not all solar quotes & estimates are created equal. Before you sign on the dotted line, you want to ensure that the quote you're approving is comprehensive and accurate. Here are some items to watch out for.
Actual Shading Percentage Geotherm measures actual shading percentage it with a device called the "Solar Pathfinder" and include the detailed results with your quote. This is not an approximation; it is real data.
Accurate Electricity Cost We calculate and use the electricity cost from your utility bill—and we'll show you how to do it. Again, this is real data, not an estimate or guesstimate.
Both the shading efficiency and electricity cost make a huge difference on your payback period and return on investment. The data we use is real and accurate. Therefore, our predicted payback period and ROI are reliable and reasonable.
Panel QualityYour panels must stand the test of time—and we don't think blue poly-crystalline panels will. We use only high-quality black mono-crystalline panels that are made in the USA and have a minimum warranty of 25 years.When possible, we also use the higher wattage (340 W) panels that are available now because fewer panels means fewer connections and fewer failure points.
Inverter QualityInverters convert the DC power from the panels to AC power for your home. Microinverters are most commonly used by have a higher failure rate in certain conditions. An experienced team will know when to recommend power optimizers instead, and will explain why.
Power OptimizersPower Optimizers are simpler devices with less circuitry and lower failure rates. Also, unlike microinverters, they can be used with either grid-tied or off-grid systems, and therefore don't limit your future options.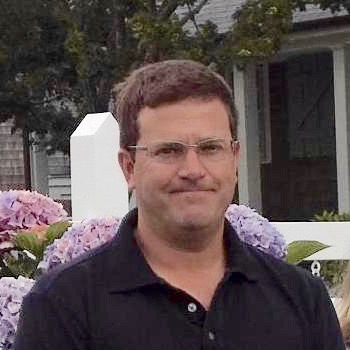 "I would have to rate Geotherm "best in class" for their engineering, installation and service.... Jesse Cook, the owner, has an engineering background and is somewhat of a Geothermal/Solar geek (a good thing!) so he spends the time correctly engineering the system to your needs."
Burch – Springwater, New York Hear from other Customers >
What You Want in a Solar Installer
Similarly, different solar installers will have different approaches—and different strengths. Consider the following qualities when researching and vetting installers for your solar array.
ExperienceEach system must be custom-designed. Therefore, it's critical that an experienced engineer visits and evaluates your home in person so you can be sure you'll get maximum energy efficiency.
Quality ComponentsThe system is only as good as the quality of its parts and the skill of the installing technician. Foreign-made components are cheaper but more likely to be defective and troublesome in the long run.
Alternate SolutionsIn some situations, geothermal, or a solar-geothermal combination, will yield better results than solar alone. Only a knowledgeable renewable energy expert will be able to make that recommendation.
GuaranteeSolar Electric systems are generally durable and worry-free when installed correctly. But having a solid guarantee from an established company will give you peace of mind—just in case.
We encourage you to obtain multiple solar quotes and review them carefully based on the points above. This is a serious and significant investment—you want it to be a solid one, too.
Ready to Learn More?
Let Geotherm evaluate your current energy needs and determine which options are right for you.